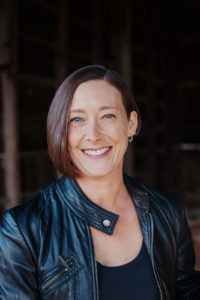 I'm a biologist turned writer with a not-so-secret crush on Charles Darwin.  Like Sir Ernest Shackleton and Frodo Baggins, I'm persistent to the point of insanity. When I'm not writing or reading then I'm paddling a canoe, doing aerial silks, trail-running with my dog, or planning some new adventure with my family.
Explore this site to know more about my books, school visits, public speaking, and other antics. Sign up for my author newsletter and be the first to know all bookish news.
I'm represented by Fiona Kenshole at Transatlantic Agency. All film and TV inquiries should be directed to her. You can reach me via the contact form on this site or on Twitter @amberjkeyser.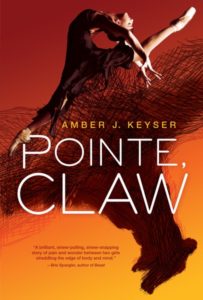 In my newest novel,  POINTE, CLAW, I explore what it means to be a girl in a girl's body.  The book has received starred reviews from Booklist and Publisher's Weekly, which said: "Alternating between Dawn and Jessie's perspectives, Keyser's writing shimmers with raw emotion and empathy, and her finale, much like in dance, is poetic, bittersweet, and life affirming."
What is it you plan to do
with your one wild and precious life?
— Mary Oliver