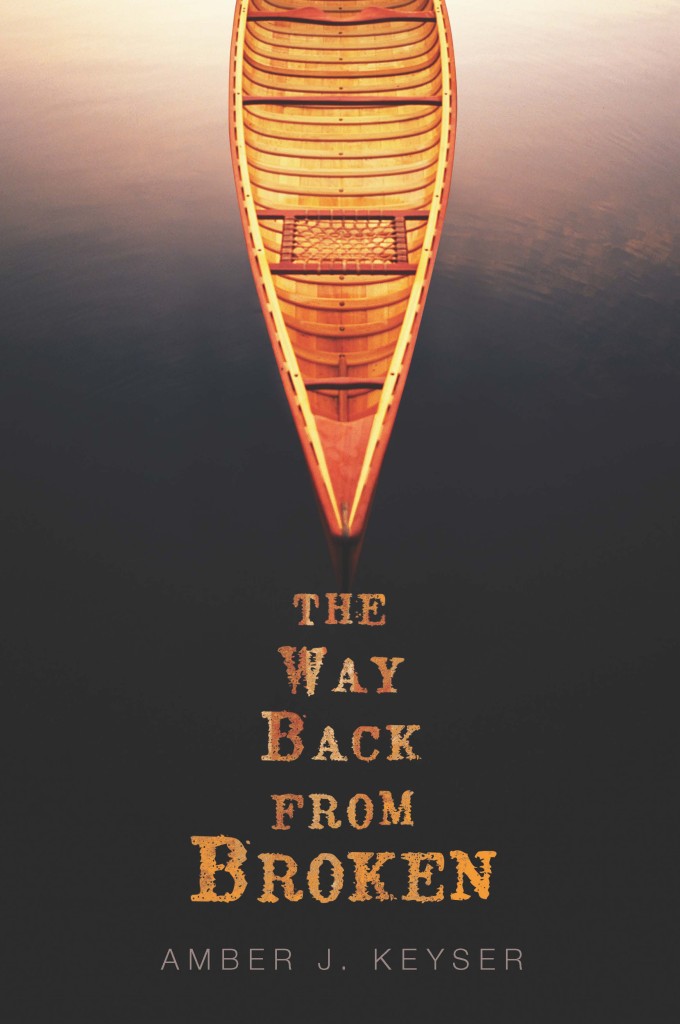 Rakmen Cannon's life is turning out to be one sucker punch after another. His baby sister died in his arms, his parents are on the verge of divorce, and he's flunking out of high school. The only place he fits in is with the other art therapy kids stuck in the basement of Promise House, otherwise known as support group central. Not that he wants to be there. Talking doesn't bring back the dead.
When he's shipped off to the Canadian wilderness with ten-year-old Jacey, another member of the support group, and her mom, his summer goes from bad to worse. He can't imagine how eight weeks of canoeing and camping could be anything but awful.
Yet despite his expectations, the vast and unforgiving backcountry just might give Rakmen a chance to find the way back from broken . . . if he's brave enough to grab it. 

October 2015 – Carolrhoda Lab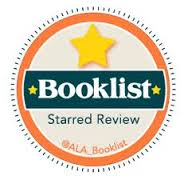 "Keyser's debut novel is an exquisite and enthralling exploration of loss, love, and healing." — Booklist Starred Review

"The Way Back from Broken is an urgent, heartbreaking ride through the wilderness of loss, a deep and true story about the way human resilience lets us live with scars and go on to find beauty in the unlikeliest of terrains. Its spirit is as large as grief is deep, and it will leave you transformed." — Martha Brockenbrough, author of The Game of Love and Death
"The Way Back from Broken is compelling and unrelenting—a story for anyone trying to find their own way back." — Sara Ryan, author of Bad Houses and The Rules for Hearts
"An impressive debut novel that takes readers on a journey rich in emotion and adventure." — E.M. Kokie, author of Personal Effects
From Booklist Starred Review:
Keyser's debut novel is an exquisite and enthralling exploration of loss, love, and healing. Rakmen, 15, is stuck going with his mother to what he calls the "dead baby club," a support group both for parents who have lost their children and for surviving siblings. Rakmen's baby sister, Dora, died in his arms, and he blames himself for not noticing that she was in distress until it was too late. The newest members are Mrs. Tatlas, his science teacher whose child was stillborn, and her 10-year-old daughter, Jacey, who is immediately drawn to Rakmen. Though he has an uneasy relationship with the girl, since any brotherly feelings he has for Jacey remind him of his dead sister, to his surprise, he finds himself traveling to Canada with Jacey and Mrs. Tatlas and embarking on a long-distance canoe trip, paddling and portaging through the wilderness. Whether Keyser is describing sensations, like holding a baby or riding the rapids in a canoe, or Rakmen's palpable grief—"a sludgy wave of pain"—she does so with evocative language and a delicate touch. With a cast of diverse well-rounded characters, poignant relationships that never become schmaltzy, and a compelling high-stakes adventure, this vivid, moving exploration of grief and recovery hits all the right notes. — Donna Scanlon
From School Library Journal:
Rare in its honesty, this novel tells a poignant story of loss, grief, and recovery. Fifteen-year-old Rakmen's infant sister dies in his arms, and his family unravels. He accompanies his mother to a support group, where he encounters his unstable teacher, Leah, who's grieving the loss of her stillborn son, and her young daughter, Jacey. The little girl clings to Rakmen for protection from her mother's bizarre behavior. The problem: so soon after the death of his own baby sister, Rakmen is not emotionally ready or willing to act as a big brother to the young girl. Summer approaches, and Rakmen's parents, ignoring his protestations, send him off to spend several weeks at Leah's slovenly Canadian lake cabin. Yet his parents underestimate Leah's grief. Is he supposed to babysit Jacey, his teacher, or both? "It's too heavy for me," says Rakmen, not only referring to the canoe he carries by the lake. The trio go au large—into the wilderness, the unknown—for three weeks of hiking, canoeing, and sleeping in tents. Despite the familiar themes of "man vs. nature" and "man finds himself," Keyser spares readers clichés. The characters raise questions to which there are no easy answers, or no pleasant ones, and Keyser wisely allows that. Rakmen learns that life can be excruciating as well as hopeful, and readers will be pleased when his story ends on an optimistic note. This debut novel works on many levels: it presents well-developed characters, a solid story arc, and scenes of rugged survivalism. 
VERDICT A subtly touching tale of liberation from grief that, with its sincere existential questioning, will stay with readers and may leave teens feeling the urge to go au large themselves. — Laura Falli, McNeil High School, Austin, TX
From VOYA:
Talking about death is difficult, but there are times in each person's life when there is no way to avoid such a conversation. Separate traumatic events in the characters' lives in The Way Back from Broken have forced each of them to confront the topic of death and dying, difficult as that may be. What is more, each must also come to terms with being a survivor and the many emotions that brings—guilt, fear, anger, and of course, overwhelming sadness. This overwhelming sadness gets the book off to a slow start; the situations and relationships appear to be depressing and hopeless. "Not gonna be a happy ending to that story," writes fifteen-year-old Rakmen in his journal of tragedies, and it seems to be true for this book as well. However, the story becomes both compelling and hopeful when Rakmen and his "crazy" teacher Leah, along with her ten-year-old daughter, Jacey, leave on a summer trip to Canada. This is where progress is finally made in bravely experiencing their grief and learning how to find the strength to live with it.
A valuable theme in the book is how relationships can lead us back from broken. The shared experiences and honest discussion of their emotions are what are able to help Rakmen, Leah, and Jacey to begin a journey of healing. This book is a heartbreaker, but any reader can benefit from its message of honesty, resilience, and courage. —Debbie Kirchhoff.
From Kirkus Reviews:
This poignant tale explores grief through a 15-year-old boy and a 10-year-old girl, both of whom have lost infant siblings. For 10 months after his newborn sister's death, Rakmen Cannon has grudgingly joined his mother at "dead baby club," his term for weekly bereavement support meetings in their Portland, Oregon, neighborhood. There, he recognizes his biology teacher, Leah Tatlas, and meets her preteen daughter, Jacey, who instantly grows attached to him. At the end of the school year, Leah invites Rakmen to join them on a summer trip to a remote lake cabin in Canada. Though he suspects it's a terrible idea, Rakmen reluctantly agrees to go, because his parents announce they need to work on their crumbling marriage. The dilapidated cabin leaves little exciting for Rakmen to do—and occasionally little for readers to follow, though it does provide the setting for quiet moments of introspection and friendship between sullen Rakmen and curious Jacey. The pace builds during a tense final act—an unexpectedly frightening canoe-camping trip the three of them undertake at Leah's insistence. A few plot twists seem unnecessarily harrowing, and the story's initial pace coupled with the unsettling subject matter of infant deaths may cause readers to occasionally stop and process. But Rakmen's and Jacey's journeys to make peace with their sadness make the emotional ride worthwhile. A quiet and memorable story of how paddling in the wilderness forces two unlikely friends to face their grief and embrace their power.