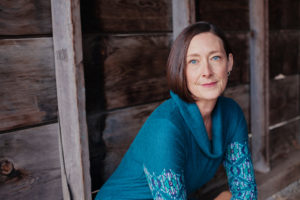 Amber J. Keyser is a former ballerina and evolutionary biologist who writes both fiction and nonfiction for tweens and teens.
Her young adult novels include POINTE, CLAW (Carolrhoda Lab, 2017), an explosive story about two girls claiming the territory of their own bodies, and THE WAY BACK FROM BROKEN (Carolrhoda Lab, 2015), a heart-wrenching novel of loss and survival (and a finalist for the Oregon Book Award). She is the co-author with Kiersi Burkhart of the middle grade series QUARTZ CREEK RANCH (Darby Creek, 2017).
Her nonfiction titles include THE V-WORD (Beyond Words/SimonTeen, 2016), an anthology of personal essays by women about first-time sexual experiences (Rainbow List, Amelia Bloomer list, New York Public Library Best Book for Teens and Chicago Public Library Best Nonfiction for Teens), TYING THE KNOT: A WORLD HISTORY OF MARRIAGE (Twenty-First Century Books, 2018), UNDERNEATH IT ALL: A HISTORY OF WOMEN'S UNDERWEAR (Twenty-First Century Books, 2018), and SNEAKER CENTURY: A HISTORY OF ATHLETIC SHOES (Twenty-First Century Books, 2015), among numerous other titles.
Her next book, NO MORE EXCUSES: DISMANTLING RAPE CULTURE, will be available in 2019.
Amber lives on the dry side of Oregon with her husband, two kids, four chickens, and a dog who looks like a Muppet.