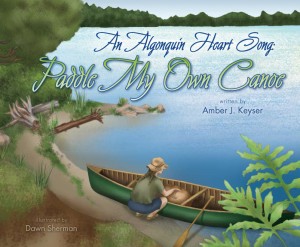 AN ALGONQUIN HEART SONG: PADDLE MY OWN CANOE (FOAP 2007) tells the story of a girl on a solo canoe trip.  In this lyrical book, the reader experiences the thrill and satisfaction of wildernes adventure.  Beautiful illustrations by Dawn Sherman bring the plants and animals of the boreal forest to life.
This story is based on the life of my grandmother, Esther Keyser, who was a canoe guide in Algonquin Provinical Park during the 1930s and 40s.  She helped to instill a love of nature and an adventurous spirit in me, her lucky granddaughter.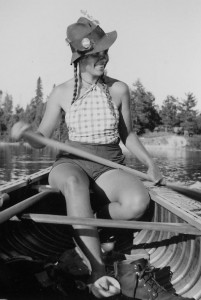 A review at Stories for Children said, "The lyrical flow of words combined with the outstanding illustrations of nature make this gentle book a keeper."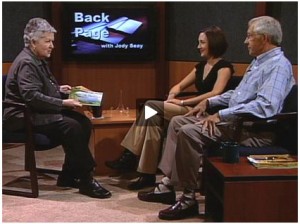 I appeared on the TV show Back Pages with my dad to talk about this book and my grandmother's memoir, Paddling My Own Canoe. Five minutes and thirty seconds into the interview I read the book aloud. Teachers and librarians may  want to use this footage with classes prior to school visits.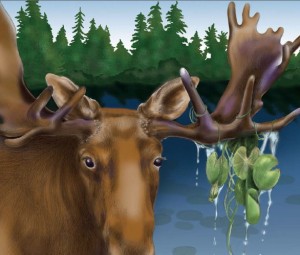 The portage ends in a boggy bay,
Paddle my own canoe.
A moose stands there to mark my day,
Paddle my own canoe.
Lilies drip from his mighty rack,
On the shore, a raccoon's track,
Since I'm alone, I double back,
Paddle my own canoe.
Available now at these booksellers:
The Friends of Algonquin Park Book Store
Amazon.com