The body is a battlefield.
No one comes out unscathed.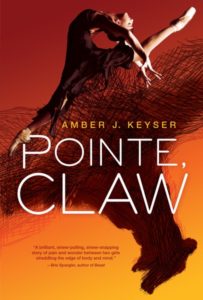 Jessie Vale dances in an elite ballet program that requires perfection to land a spot with the professional company. When Jessie is cast in an animalistic avant-garde production, her careful composure cracks wide open. Nothing has felt more dangerous.
Dawn McCormick's world is full of holes. She wakes in strange places, bruised, battered, and unable to speak. The doctors are out of ideas. No one knows what to do with a girl like this.
These childhood friends are both running out of time. Jessie has one shot at her ballet dream. Dawn's blackouts are getting worse. At every turn, they crash into the many ways girls are watched, judged, used, and discarded.
Should they play it safe or go feral? The answer lies in the forest with a bear in a cage.
April 2017 – Carolrhoda Lab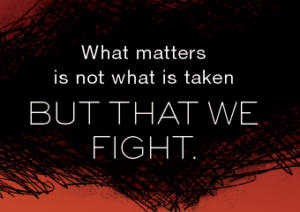 "A brilliant, sinew-pulling, sinew-snapping story of pain and wonder between two girls straddling the edge of body and mind." —Brie Spangler, author of Beast 
 "This is an intense, surreal story of what it means to truly come alive, to love and be loved." —Jennifer Longo, author of Up to This Pointe