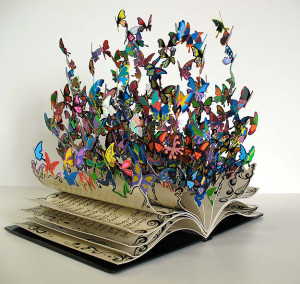 Burst, rupture, explode, surge, gush, hurtle, plunge… A day in my life brought to you by the thesaurus. Everything is full to bursting. In some ways, that's exhilarating. In others, challenging.
The good rush—
I am drafting a new novel, and it is pouring out of me, surging through the cracks, waking me up at night. It is a blazing, fragmentary, kaleidoscopic whirlwind of a book that is driving me into new territory.
The lightened future—
We are going to move, to pack the wagon, to reverse the trail, to embrace something new.
The coming breach—
I am decluttering. My house is an overstuffed suitcase about to face TSA. I want to purge and winnow. I want the fleet-of-foot lightness of canoe trips and the gallivanting international travel of my twenties. I want to discard before we rupture.
The full heart—
This silly puppy sleeping upside down at my feet. My daughter's head nestled on my chest. Her whispered I love yous. My son charging toward high school, ready to take on the world. This spouse of mine who shares the load and washes dishes and makes me laugh.
And you, friends. Definitely you.
This is bursting at its best.