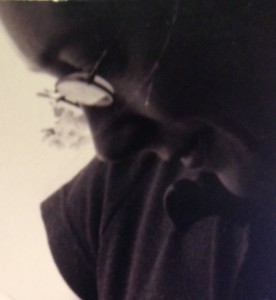 Last night I watched The Theory of Everything, and it left me with the same heavy, rich, complicated sadness that I felt upon finishing The Game of Love and Death by Martha Brockenbrough a few weeks ago. There is so much in both stories that is courageous and uplifting, beautiful and inspiring.
So why am I filled with canyon-deep heartbreak?
The truth is…
… I want love to win.
I want to believe that love is enough.
I want love to conquer pain and trump loss and endure beyond death.
But the Man in Black is whispering in my ear, "Life is pain, Highness. Anyone who says differently is selling something."
My lens is loss. I know that. The death of my daughter will always be lodged in the center of my heart, proof that death wins. The pain of it doesn't obscure my love for her, but it does reveal love's shortcomings.
Like Jane and Stephen, we can love each other and still be unable to withstand the way we wear each other down. Like Flora and Henry, we can love each other and know that our love brings trouble into our lives. Like me, we can love each other and still not win against death.
And yet I am still the fool that says love is worth it. Again and again I go back to this quote I saw on my godmother's refrigerator years ago. I wish I knew who wrote it.
We are simply asked
to make gentle our bruised world
to be compassionate of all,
including oneself,
then in the time left over
to repeat the ancient tale
and go the way of God's foolish ones.
Most often I return to these words because I need the reminder of self-compassion, but when the pain of loss rises, I need to remember that the ancient tale is to love, to strive, and yes, to lose the ones we love.
Foolish? Yes.
But it is the only story around…
… and I believe in the power of the story.