Recently you may have noticed a plethora of posts from me that feature a beautiful book with a canoe on it…
I know, I know!
I've been talking a lot about THE WAY BACK FROM BROKEN. It's not every day I get to publish a novel, especially one that is drawn from such a personal and painful place. It's been humbling and inspiring and amazing to share the book and to hear from readers, and you've all been very indulgent of my shameless self-promotion. Thank you!
However, if you are tired of hearing about leeches and portages, you might be excited to know that change is coming…
BIG CHANGE…
Drumroll, please…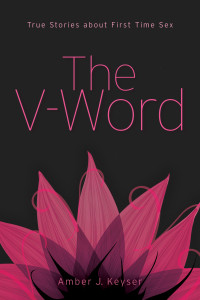 I have a new book coming out on February 2nd and it has nothing to do with canoeing or grief (well, maybe a bit of grief).
THE V-WORD is an anthology of personal essays by women about first-time sexual experiences. The women who have written for this collection are smart and funny and insightful and phenomenally honest. I can not wait to share their stories with you.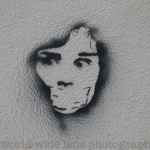 Our goal in laying it all out there is to give teens a broad perspective on what real sex is like—sometimes awesome, sometimes not so much. The landscape of sexual experiences is broad, and we hope our experiences will help young women to chart their own course and claim their own sexual agency. After all, they are the ones who should be in charge of this journey.
So you can expect to hear me blabbing for awhile about THE V-WORD. I hope you'll help me get this book into the hands of readers who need it.  Thank you, my friends!