"Rare in its honesty…No easy answers…Sincere existential questioning…"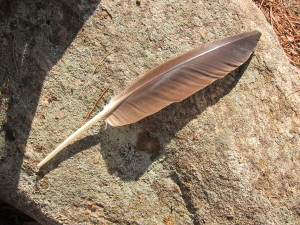 I am so touched by the review of THE WAY BACK FROM BROKEN that appears in School Library Journal this month. What an amazing sensation to realize that the book does what I'd hoped it would do in the hands of a reader. Only a few more weeks and THE WAY BACK FROM BROKEN will be available everywhere. I can hardly believe it!
From School Library Journal (Sept 1, 2015):
Rare in its honesty, this novel tells a poignant story of loss, grief, and recovery. Fifteen-year-old Rakmen's infant sister dies in his arms, and his family unravels. He accompanies his mother to a support group, where he encounters his unstable teacher, Leah, who's grieving the loss of her stillborn son, and her young daughter, Jacey. The little girl clings to Rakmen for protection from her mother's bizarre behavior. The problem: so soon after the death of his own baby sister, Rakmen is not emotionally ready or willing to act as a big brother to the young girl. Summer approaches, and Rakmen's parents, ignoring his protestations, send him off to spend several weeks at Leah's slovenly Canadian lake cabin. Yet his parents underestimate Leah's grief. Is he supposed to babysit Jacey, his teacher, or both? "It's too heavy for me," says Rakmen, not only referring to the canoe he carries by the lake. The trio go au large—into the wilderness, the unknown—for three weeks of hiking, canoeing, and sleeping in tents. Despite the familiar themes of "man vs. nature" and "man finds himself," Keyser spares readers clichés. The characters raise questions to which there are no easy answers, or no pleasant ones, and Keyser wisely allows that. Rakmen learns that life can be excruciating as well as hopeful, and readers will be pleased when his story ends on an optimistic note. This debut novel works on many levels: it presents well-developed characters, a solid story arc, and scenes of rugged survivalism.
VERDICT A subtly touching tale of liberation from grief that, with its sincere existential questioning, will stay with readers and may leave teens feeling the urge to go au large themselves.
–Laura Falli, McNeil High School, Austin, TX