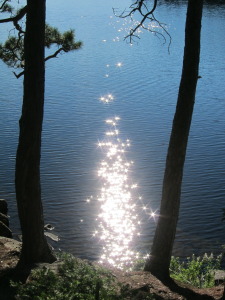 I won't lie. Writing a book is hard. It's often a slog, a get up, type words, hate words, type more words, go to sleep kind of slog.
But sometimes… oh yes sometimes… it's bone-deep, flesh-thick love.
And happy, surprisingly happy.
I've written elsewhere about the pain and loss that went into the writing of my debut novel THE WAY BACK FROM BROKEN. Long ago when I took the first chapters to my critique group, Viva Scriva, Nicole asked me if I was ready to dig into such personal and painful material.
I was ready but that didn't make it easy.
There was much heartbreak along the way.
This week I spoke with my editor, Andrew Karre, about his editorial notes. Today, I dove into yet another revision.  What I found was joy. I am reading back through this sad sad story and feeling elated that so much of it is right and real. (Yes, I am singing One Song Glory from RENT in my head right now.) As I dive deep into each sentence and every word, I have to opportunity to make this story even more true.
I have done one good thing.
That is enough.