I grew up in and around Portland, Oregon, and had the good fortune to go to high school at St. Mary's Academy, a mere hop-skip-and-jump from Powell's City of Books (aka best bookstore in the world and I'll fight for that title).  As a teen, I haunted the Blue Room, trailing my finger along spines, seizing titles, and sitting cross-legged in the aisle to read first chapters.  I read ravenously and widely, rarely giving up on a book.
I was a book slut.
That was then.  Now…
I'm afraid writing has ruined me.  (Not really, but that sounds kinda awesome, doesn't it?)  I'm in the middle of reading six different books right now.  A couple are research for my new book THE V-WORD.  Another is excellent nonfiction but with very tiny print.  One is an incredibly well-written memoir about a topic that breaks my heart every few pages.  Two more are short story collections.  I want to read all of them, but none has forcibly sat me down in the aisle at Powell's and refused to let go.  The last two novels I read were by acquaintances so I finished them even though neither blew my socks off.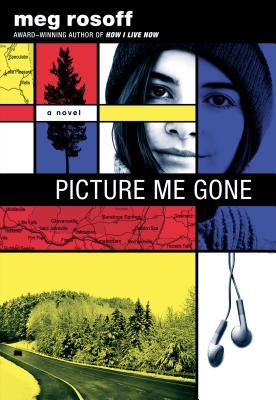 And this is where we get to the ruined part.
It takes something extraordinary to really blow my mind in fiction.  I want powerful writing and characters I could swallow whole.  I want a book that makes me think either I wish I had written that or I never in a million years could have written that.
So imagine my happy when I picked up PICTURE ME GONE by Meg Rosoff.  On second thought, don't bother with that, go read it yourself and see why I started yesterday and finished today.
Binge reading that my book slut self can appreciate!