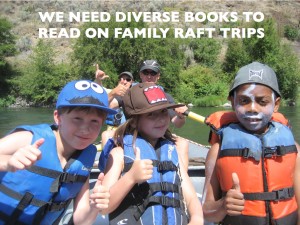 Today is the start of a three-day  social media campaign to highlight the need for diversity in books for kids and teens.
All the details are right here. Post your own picture or reshare mine. Let's plaster the internet with a call to action.
Thanks to the Diversity in YA bloggers Cindy Pon and Malinda Lo as well as Oregon author Chelsea Pitcher for us fired up.
Books should be windows into lives different from our own and also mirrors where we find ourselves reflected.
#WeNeedDiverseBooks