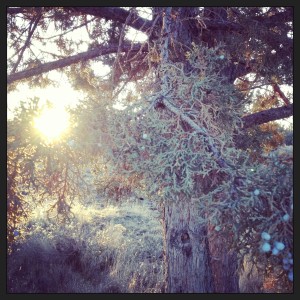 A few years ago I was teaching a workshop at a writing retreat. The event was sponsored by an organization that I care about, and I really wanted to do a good job. I prepared what I hoped would be whiz-bang-inspiring content that would give participants a toolbox for writing success. I practiced my talk. I got jazzed up and poured on the energy and enthusiasm during the presentation.
The talk went well. I could tell that the audience was engaged. I felt good about it…
… until about twenty minutes after I was done.
A fellow writer who I know professionally but not well came up to me and said, "You don't have to try so hard. It won't do any good."
I went to my room and cried.
This month, I've been assailed on all sides—professional disappointments, family stressors, and an intense confrontation with someone whose criticisms cut to the very core of who I am as a person. But I try so hard, I lamented. I try to do my best work, to be my best self. I try and try and try.
And as I cried about all these new challenges, the words of my colleague, which I had found so deeply hurtful, returned: "You don't have to try so hard. It won't do any good."
What I think she meant was this: no matter how hard I try there will still be people who don't like the way I work, who don't like my writing, and who don't like me. The trying will not change their minds.
And thus, maybe it's not about trying harder at all.
Or about working more.
Or being better.
Maybe I don't have to try so hard because I am already enough.
As this year winds to a close, as we face a new year rising, this is what I want you to hear:
You—exactly as you are—you are enough.
And I love you.