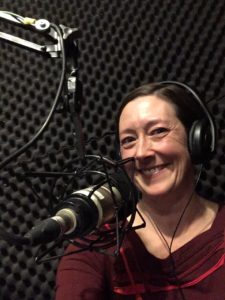 I was very pleased to have the opportunity to speak at length about NO MORE EXCUSES: DISMANTLING RAPE CULTURE on the Lerner Publishing podcast. I hope you'll take a listen. It's available at all the usual podcast places. Specific links are at the end of this post.
Because I think that this book is so critically important for our national conversation I've compiled some resources for using the book in book clubs, classrooms and libraries. You can access a list of Recommended Resources (related books, movies, websites, and hashtags). I've also prepared a downloadable Discussion Guide. And here's are some specific actions each of us can take to make a better, safer world.
10 things you can do to dismantle rape culture
Check out the websites microaggressions.com and everydaysexism.com to educate yourself on how rape culture manifests in day-to-day life.
Call out toxic gender stereotypes. They hurt all of us.
Pay attention to double standards—men versus women, white people versus people of color, rich versus poor, straight vs. queer. Rape culture interacts with privilege. People from marginalized groups bear the brunt of rape culture.
Believe survivors. False reports are incredibly rare (only 2-8%). If you feel a knee-jerk need to dismiss a report of sexual assault, ask yourself why.
Advocate for comprehensive, consent-based sex education. Abstinence-only sex education perpetuates rape culture.
Educate yourself about sexual objectification in the media. Be able to separate images that empower from those that dehumanize the female body. (This is explained in detail in the book.) Also, check out the Headless Women of Hollywood.
Examine your preconceived notions about romantic gestures. Check how they're represented in movies and media. Is one partner pressuring the other? Does "no" turn into "yes"? Would the actions of any one partner be considered illegal?
Shut down slut shaming, whether you are the target or a bystander. (Again, there are suggested comebacks in the book).
Develop a positive relationship with your own body. (There's a list of suggestions in the book).
Learn how to talk comfortably about sex and consent with friends, family, and intimate partners. Check out my other book The V-Word: True Stories about First-Time Sex for lots of references.
Three more, specifically for men
Listen to women. Don't dismiss or minimize their experiences with harassment. Acknowledge the impact of bad behavior.
Be an ally. Don't let sexist comments slide. Consider how you can make women feel safe. Stand up if you see assault happening. (There are lots of specific suggests in the book.)
Consider how toxic masculinity and rape culture have affected how you express and present yourself to the world. Do you feel compelled to conform to rigid gender stereotypes at the expense of your softer side? How has that affected your relationships with women?