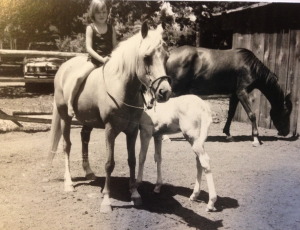 I was a horse crazy girl.
I'm a horse crazy grown-up.
Recently, I found out that one of my fav writer friends, Kiersi Burkhart,  grew up on a ranch in Colorado. Together we dreamed up Second Chance Ranch, a place in the foothills of the Rocky Mountains where trouble kids go to find their way again.
We are so excited to announce the sale of our new book series to Darby Creek, an imprint of Lerner, coming your way in 2016 and 2017. Each book features a girl and her horse, meeting life's challenges together. Kiersi and I can't wait to tug on your heart strings and make you want to saddle up and ride with us!

 Sometimes what a kid needs most is a horse.