One of the bright spots in January 2017 has been launching the Quartz Creek Ranch series that I co-authored with Kiersi Burkhart. We are so proud of these books for 9-12 year olds. Each one is full of a diverse cast of characters, taking on real issues in heartfelt ways. The ensemble nature of the books makes them a ton of fun both to read and to write, and of course, horses make everything better!
Our Oregon launch party at Roundabout Books was a great success. We told horse jokes, played pin the stirrup on the pony, challenged our knowledge with horse trivia, and ate cupcakes. It was super! Thanks to Arwen, Lily, and Beryl for being amazing party planners and to Cassie for hosting our fun event!
Here are some highlights: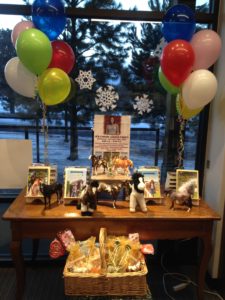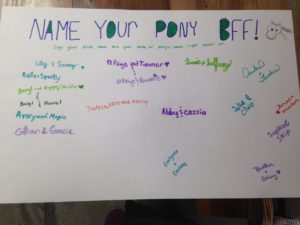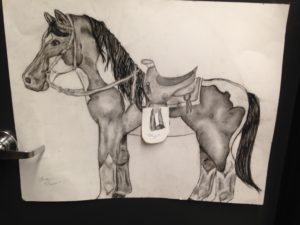 And of course, you can order books any time! Click here for buy links!