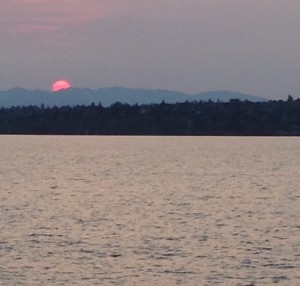 I always leave writing conferences full of new ideas. Maybe a workshop has offered insight into some element of craft that I want to implement in my work in progress, or perhaps I've gleaned new strategies for social media and marketing.
I came home from the SCBWI-Western Washington Spring Conference with something a little different and probably far more valuable.
Sharon Flack and Nina Laden reminded me about intuition. Can I step back from over-analyzing and over-planning my projects and embrace the deep knowing of what my story needs?
Rachel Or asked us to trust in each other, in our art, and in ourselves.
David Wiesner spoke of faith in the ultimately unknowable act of creation that occurs when you commit to showing up on the page. Can I believe whole-heartedly in the process by which ideas are made manifest?
And to all this I will add kindness. A thousand thank yous to Dana Armin, Dana Sullivan, and Lily LaMotte for taking such good care of all of us this weekend. I was so happy to be among my people, to see your projects come to fruition, and to share my own. This writing business can be solitary and frustrating and heart-breaking, but it is also filled with the best people in the world.
And thus I begin work this morning full to brimming…
Intuition
Trust
Faith
Kindness
May they be yours as well.